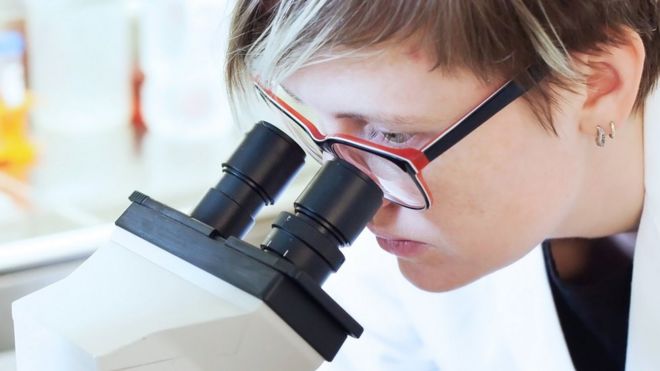 Institutions that fail to report the results of their drug and medical trials will be named on a new website.
Trials Tracker logs which clinical trials have missed deadlines for reporting their results in the US.
Some pharmaceutical organisations have been accused of burying unfavourable drug and medical test results.
Dr Ben Goldacre, who devised the website, told the BBC he hoped it would "nudge" institutions into properly disclosing data.
"For many years, trials transparency has been neglected," he said.
"I'm not interested in naming and shaming people in order to criticise them. This project is being done to nudge institutions to prioritise trial reporting.
"I think most institutions will want to comply with their legal obligations and their ethical obligations."
Deadlines
Some types of clinical trial involving US citizens must be registered on the clinicaltrials.gov website, following the introduction of the Food and Drug Administration Amendment Act (FDAAA) 2007.
That law does not cover all types of clinical trial, but some – such as trials of existing approved treatments involving US citizens – must be registered.
Results must be reported within 12 months of completion. Companies that miss the deadline can be fined $10,000 (£7,000) a day by the FDA.
"Nobody has ever been penalised for breaching those codes," explained Dr Goldacre.
"I think accountability is a really important way of driving up standards."
Enforcement
The Trials Tracker website automatically takes data from clinicaltrials.gov to find trials that have missed the reporting deadline.
It also calculates how much the US government could have collected in fines, if the FDA pursued every missed deadline.
It was created by a team of researchers at the University of Oxford's Evidence Based Medicine DataLab.
The FDA told the BBC it had not had time to fully review Trials Tracker.
"It is often not possible to determine which parties may be non-compliant based solely on the information in the record that is publicly posted on clinicaltrials.gov," it said in a statement.
"The FDA intends to assess compliance with the requirements on a case-by-case basis."
Imperial College London was among the first six institutions to be named on the website for missing a reporting deadline.
It told the BBC it had investigated what happened and had updated clinicaltrials.gov with the missing results.
Dr Goldacre said he was developing further trial-tracking websites exploring different types of clinical trial.
"Some people might say it's mean – but it is proportionate, reasonable and fair," he told the BBC.