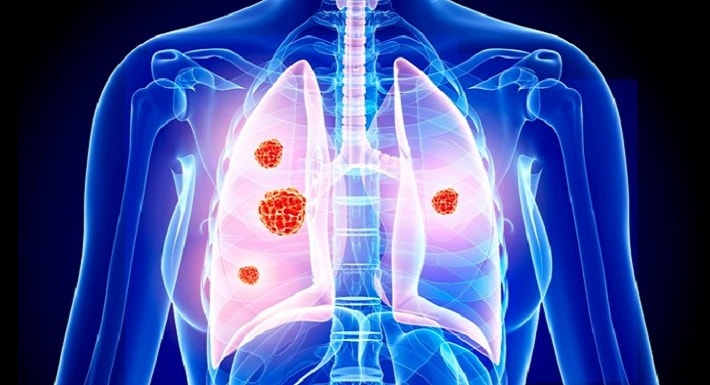 AbbVie , a research-based global biopharmaceutical company, announced the decision to stop enrollment for the TAHOE trial, a Phase 3 study evaluating Rovalpituzumab Tesirine (Rova-T) as a second-line therapy for advanced small-cell lung cancer (SCLC).
An Independent Data Monitoring Committee (IDMC) recommended stopping enrollment in TAHOE due to shorter overall survival in the Rova-T arm compared with the topotecan control arm. For patients currently on treatment with Rova-T in TAHOE, the IDMC recommended that investigators and patients make individual decisions as to whether or not to continue treatment based on patient level response. The recommendation from the IDMC to halt enrollment applies only to the TAHOE study and does not impact other Rova-T clinical studies.
"Patients are our first priority and we are deeply grateful to the patients and physicians who participated in this trial," said Michael Severino, M.D., executive vice president, research and development and chief scientific officer, AbbVie. "We remain committed to discovering and developing transformative therapies for people living with cancer."
About the TAHOE Trial
The TAHOE trial is a randomized, open-label, two-arm, Phase 3 trial assessing the efficacy, safety and tolerability of Rova-T versus topotecan in participants with advanced or metastatic small-cell lung cancer (SCLC) with high levels of delta-like protein 3 (DLL3) and who have first disease progression during or following front-line platinum-based chemotherapy.
About Rovalpituzumab Tesirine (Rova-T)  
Rova-T is an investigational antibody-drug conjugate targeting the cancer-stem cell-associated delta-like protein 3 (DLL3)1, which is expressed in more than 80 percent of small-cell lung cancer (SCLC) patient tumors, where it is prevalent on tumor cells, including cancer stem cells, but not present in healthy tissue.2 Rova-T combines a targeted antibody that delivers a cytotoxic agent directly to the DLL3-expressing cancer cells while minimizing toxicity to healthy cells. Rova-T is under investigation as a third-line treatment in SCLC.2 The expression of DLL3 suggests Rova-T may be useful across multiple tumor types, including metastatic melanoma, glioblastoma multiforme and some prostate, pancreatic and colorectal cancers.2
Rova-T is an investigational compound and its efficacy and safety have not been established by the FDA or any other health authority.