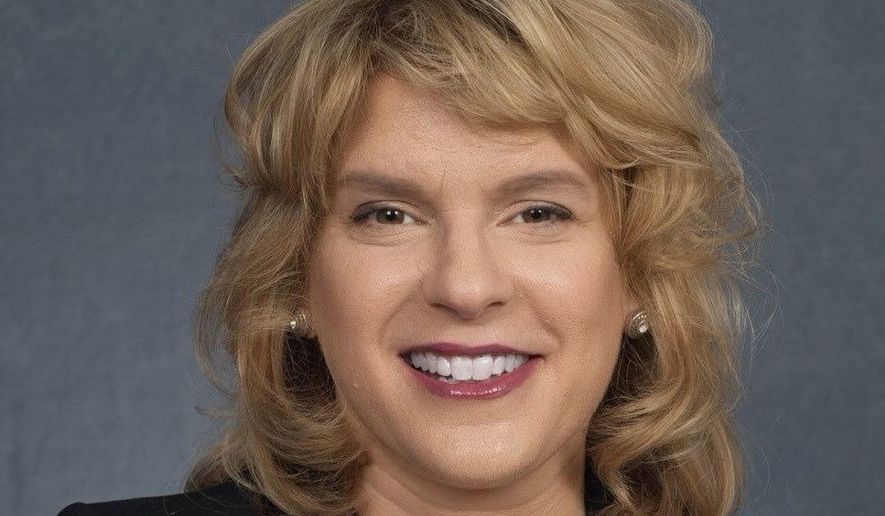 "Innovation," particularly in health, is a policy buzzword these days. Former House Speaker, Newt Gingrich, penned an opinion piece over the weekend that called on Republicans to include health care innovation as the third pillar in their political platform to spur medical breakthroughs. Recently, the Department of Health and Human Services put out a request for information on a proposed workgroup to facilitate dialogue between HHS leadership and health care industry innovators and investors to "have a more significant impact on the health and well-being of Americans."
There is a low-hanging fruit opportunity in Medicare that would accelerate health innovation: incentivize providers to counsel older adult beneficiaries about clinical trials.
Clinical trials are required to determine whether an experimental medicine, treatment or device is safe and effective. For trials involving treatments for aging-related diseases and conditions, such as Alzheimer's, participation by older people is important not only because they are more representative of the target population but because it allows the treatment to be fine-tuned for older people.
Unfortunately, clinical trial volunteers of any age are scarce. According to the Food and Drug Administration's 2015-2016 Global Participation in Clinical Trials Report, only 3.4 percent of Americans participated in a clinical trial in 2016. The Tufts Center for the Study of Drug Development report from January 2013 found that 37 percent of clinical trials fail to meet enrollment goals – and 11 percent never enroll a single patient.
Under-enrollment in clinical trials is an especially significant problem for geriatric conditions. A 2017 study in the Journal of the American Geriatrics Society reviewed 839 trials for ischemic heart disease and found that 53 percent explicitly excluded older adults. Looking at oncology, more than 60 percent of all cancer cases are diagnosed in people ages 65 and older but only 25 percent of clinical trial enrollees are from that age group, according to a study in the Journal of Clinical Oncology. Older adults are often excluded because they have comorbidities that complicate assessment of trial outcomes, mobility issues or supportive care needs, or they take multiple medications that can confound research results.
Ironically, the recent public funding increases for Alzheimer's disease and related dementias over the last several years have brought the issue of trial recruitment to a critical point. We are seeing in real time that more federal research dollars do not necessarily translate to more people enrolling in research studies. To address this pressing issue, the National Institute on Aging has partnered with a wide range of stakeholders to develop a comprehensive National Strategy for Alzheimer's Disease Clinical Trial Recruitment and Participation.
side from eligibility issues, the most significant barrier to older adults' participation in research is that medical providers are not discussing clinical trials or recommending participation with their patients. In 2017, the Center for Information and Study on Clinical Research Participation performed a survey showing that 90 percent of patients want to hear about clinical research during visits with their primary physician, yet only 15 percent report being asked to participate in a clinical trial.
Physician-related challenges to enrolling patients in clinical trials include time-consuming burdensome paperwork – which is not accounted for in current reimbursement policies. In a 2010 Institute of Medicine report exploring issues in U.S. clinical research, physicians stated they would enroll more patients if there were stronger financial incentives to help offset administrative burdens. A 2015 statement by the American Society for Clinical Oncology published in their journal calls on the American Medical Association to establish new procedural terminology  billing codes for providers' time and effort when they educate older adults about clinical trials, enroll them and conduct management and follow-up of these patients; it also calls for Medicare, Medicaid, and private insurance to provide subsequent reimbursement.
Another provider incentive under Medicare could be the new Quality Payment Program (QPP). Under QPP, Medicare payments to physicians will be adjusted based on the provider's performance on measures in quality, advancing care information, cost and clinical improvement activities. Medicare will use composite performance scores to adjust the physician fee schedule payment rates up or down for providers participating in the QPP. A new clinical practice improvement activity related to counseling about clinical trial participation would create an opportunity for physicians to improve their QPP performance by working with beneficiaries to identify appropriate clinical trials and to potentially assist in enrolling them. This activity could also address Centers for Medicare and Medicaid Services' (CMS) priorities to increase incorporation of patient preferences and shared decision-making. Our organization, the Alliance for Aging Research, submitted a public comment to CMS in early March on this topic.

Low patient accrual rates slow the advancement of scientific discoveries, resulting in delays of life-changing—and potentially cost-saving—new treatments. In an effort to raise awareness about clinical trial under-enrollment and the value of participation, we released a short video, "Pay it Forward: Volunteering for Clinical Trials," which gives an overview of how clinical trials work; why they are important for individuals, family members, and society; how to find a trial; and what to expect when volunteering.
Discussions about clinical trials need to be a standard part of older adult patient care and Medicare providers should be reimbursed for this time. Medicare should pay it forward and put these simple policies in place to accelerate innovation.